From the undisputed leader in oversized eyewear, Fatheadz. This is The Skinny!
The Skinny invites you into unscripted, casual conversations with the biggest names in the motorsports industry and beyond. From IndyCar, NASCAR, Sprint Car, and life in general, motorsports enthusiast Rico Elmore and award-winning broadcaster Ken Stout discover 'the skinny' on the biggest names in the industry. With their off-the-cuff, knowledgeable, and humorous style, they'll uncover the little-known insider stories and often crazy behind-the-scenes adventures from motorsports legends to rising stars and everyone in-between. Explore this sport called life with the fascinating people who actually make it all happen–on "The Skinny."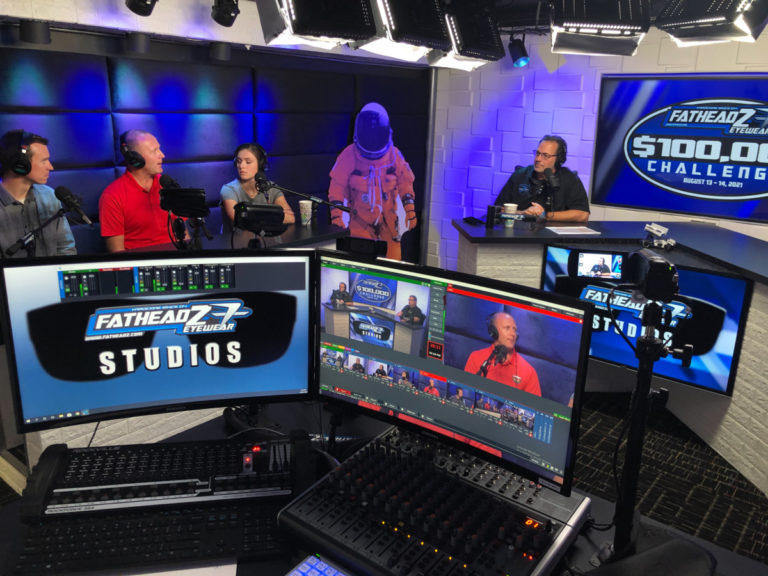 Founded in early 2004 under the direction of Rico Elmore, Fatheadz started with exclusively catering to men with heads too large to fit in standard width sunglasses comfortably. To solve this issue, Rico created a product line with four oversized sunglasses available in varying colors. The Fatheadz has grown to encompass five distinct lines of eyewear for both, men and women, specifically tailored to serve our client base. With over 100 unique product offerings, the innovation continues to drive our customer centric business.